I get a ton of email.
Most of the emails I subscribe to because I'm truly interested in what the individual or company has to share. Others I opt-in to so that I can analyze the process, the from name, the subject line, the message, the use of social media, etc. Still others, I get so that I can do my free email reviews. I use Gmail labels to organize all of these emails into categories for future use/review.
As you can see from the image at the top right, I have a label for holiday emails. Like you, I've received hundreds of holiday-related emails over the past few months. A theme that I noticed this year was that more marketers incorporated video into their emails this holiday season. One in particular that jumped out at me was this email from Ibex, Seasons Greetings From Ibex, which will from this point forward be referred to as The Best Holiday Email of 2011:
Click the image above to view the landing page (and video). If it does not work for some reason, I've also embedded the video below.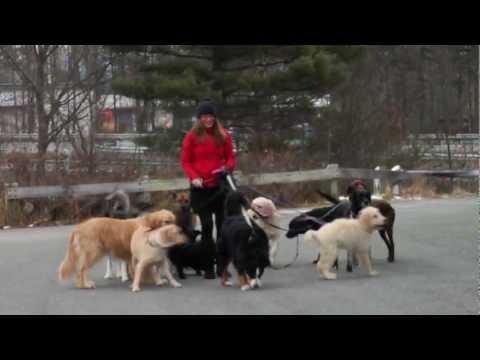 Still having trouble seeing? Try viewing directly on YouTube.
What Makes This the Best Holiday Email of 2011?
Besides the fact that this email is wickedly creative, I also love it for a few other reasons.
Simple and straightforward: The team at Ibex did not try to use this holiday card email as an opportunity to sell. There was no "70% Off" or "FREE SHIPPING" offer. It was simply a holiday card delivered via email.
Animals: There is something about using animals – specifically cats and dogs – in marketing creative. I mean, it's hard not to smile when you see this picture, right? I dare you to look at the holiday card again and not smile. See? Also, anyone who has a dog – or has ever walked a dog (or dogs) – can related to this picture, especially professional dog walkers.
Video, with a twist: As mentioned above, this was not the only holiday email that took advantage of video; however it was the only one I received that took a creative spin on the video. Instead of the video being their holiday card, Ibex used the video to show the making of their holiday card. Brilliant. Creative. Fun.
Human element: I have a confession to make. See the woman in the red coat on the left of the holiday card? That's my friend Jess Moschetti (aka @ibexgirl). She's also the same woman who intros the video. Ibex uses their own employees in much of their creative. In fact, if you look at the Ibex hats page, you'll notice Jess again! The guy on the right is Evan (aka @ibexdude). Tip: Scroll over the images of each hat to see a new picture. Super fun, right? Southwest Airlines is also known for using their own people in their marketing campaigns. There is something that makes it more authentic (human!) when companies have their own employees participate. Agree?
What do you think of the holiday card email from Ibex? Do you have other examples of emails you received this holiday season that you loved? Hated? Please share in the comments below.
Cheers.
DJ Waldow