Actually, we've been "live" for over a month now. We've been spending the bulk of our time helping our clients take over the world. Speaking of clients, we're thrilled to announce that we are the Official Social Strategy Partner for BlogWorld LA.
The goal of this post is to answer a few questions:
*What is Waldow Social?
*What are others saying about Waldow Social?
*Now what?
Ready?
What Is Waldow Social?
So what is Waldow Social? What do we do? How do we help clients (like BlogWorld, Argyle Social, JA.TXT, CLEARLINK, etc)? The short, text version is this:
Waldow Social helps businesses leverage the power of events, email and social media marketing to help grow their community and turn prospects into fans, evangelists and clients.
The video version: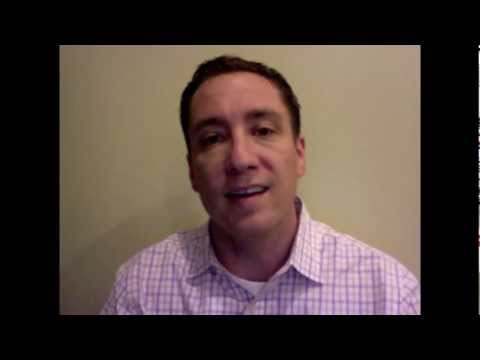 Can't see the video? Try viewing directly on YouTube.
The longer, text version, is on our About page.
What Others Are Saying About Waldow Social
Besides our awesome clients, here's what folks like Chris Brogan, Jay Baer, and Jason Falls said about DJ recently.
DJ Waldow is the man when it comes to doing community-type stuff. He's smart, he's quick to move, he's got a lot of business acumen… he's got a lot of good connections that really shouldn't go to waste. - Chris Brogan, CEO of [chrisbrogan.com]

Fantastic guy, super-smart, I can't recommend the guy highly enough. - Jay Baer, CEO of Convince and Convert

DJ Waldow is the digital marketer's digital marketer. There are 35 people on the planet who have the experience and skill set that DJ has. The guy knows most of everything out there from soup to nuts. If you want someone to lead your company into its next iteration of digital marketing and excellence, you need to hire DJ. - Jason Falls, CEO of Social Media Explorer
Now What?
First, thank you so much for taking the time to check out Waldow Social. As you can imagine, we are pumped. That passion and energy translates directly to helping our clients in their quest towards world domination. If you'd like to stay in the loop, you have a few options. You can…
1. Subscribe (via email or RSS) to blog post updates.
2. Subscribe to THE Waldow Social Semi-Regular* Email Updates.
3. Contact us, hire us, work with us, etc.
4. Do all of the above.
A big thanks to the many, many (many) folks who have helped get Waldow Social launched – company name, website, logo, testimonials, encouragement, etc. This includes Kristina (my wife), family, friends, Facebook friends, Twitterati, and many many more.
Let the fun
begin

continue.